Sentinel_NZ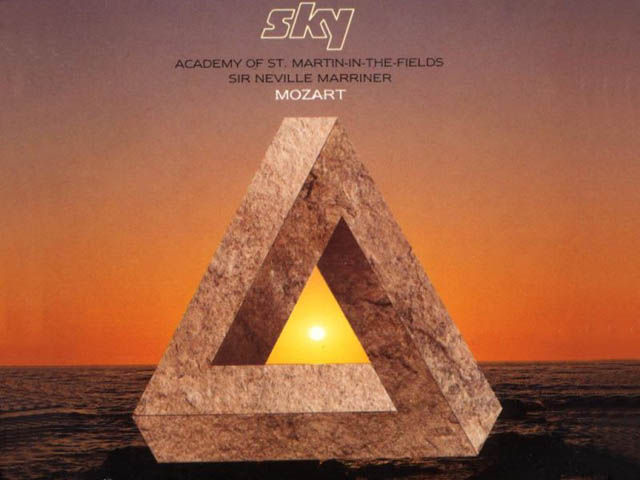 Group: Members
Posts: 59
Joined: June 2021
| | | |
| --- | --- | --- |
| | Posted: April 28 2022, 19:22 | |
---
Quote (larstangmark @ April 28 2022, 03:46)

Quote (Sentinel_NZ @ April 26 2022, 20:07)
As for Music of the Spheres, its a superb Escheresque piece of geometrical art, perfectly suited to the suite of music it represents.  How that could possibly attract any kind of criticism, I really dont know...


It looks like an old screen saver to me. Computer generated and uninspired.


If so, then the magic mirror-style art of MC Escher is uninspired, because Music of the Spheres cover is directly inspired by Escher's compositions. See for example: Spirals, Mobius Strip II, Stars and others.  Now imagine if MC Escher had of had access to modern computer technology - the potential is almost frightening.  Theres nothing wrong with using technology to create splendid art. This is exactyl what Mike Oldfield did - compare the technology of Tubular Bells I, to that found on his albums from 1992 onwards, including Tubular Beats, Night + Shade, Tr3s Lunas, TB2 and 3, Millennium Bell, including the interactive music computer games like Maestro.  The cover of Music of the Sphers is majestic and inspiring on a macrocosmic level, just like the music of the album - the mathematical yet freely creative harmony and melody of the cosmos.  In my opinion..!  But each has their own feelings so it doesnt make it right or mistaken.

As for Earth Moving, it reminds me of Pink Floyd - Meddle cover...an idea that maybe sounded better on paper. And it is a bit same as Discovery, and even as Light + Shade, basically the artists head/face in an obscured way. The Complete is very sweet. And funnily enough the How Dare You cover reminds me of Pink Floyd's Ummagumma.  (not to be confused with Ommadawn...!
.  

Queen - Innuendo is a good one and in a way, a little bit like Music of the Spheres.